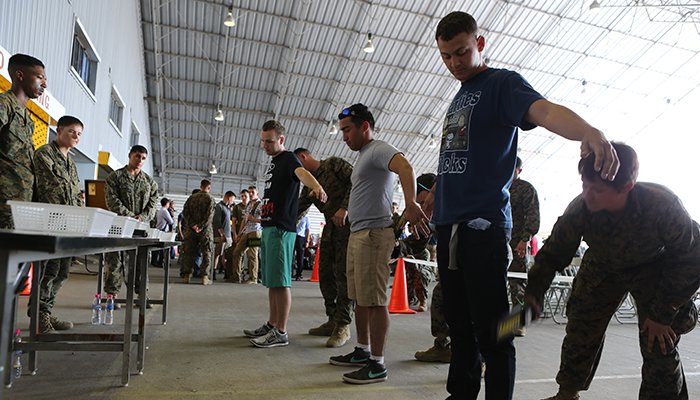 U.S., Thai and Japanese military members and diplomats joined forces to conduct noncombatant evacuation operations (NEO) as part of exercise Cobra Gold 2015 Feb. 15, 2015 at Utapao Royal Thai Navy Airfield, Kingdom of Thailand.
Each of the countries simulated evacuating citizens from their respective countries after an earthquake occurred in an undefined area for the scenario.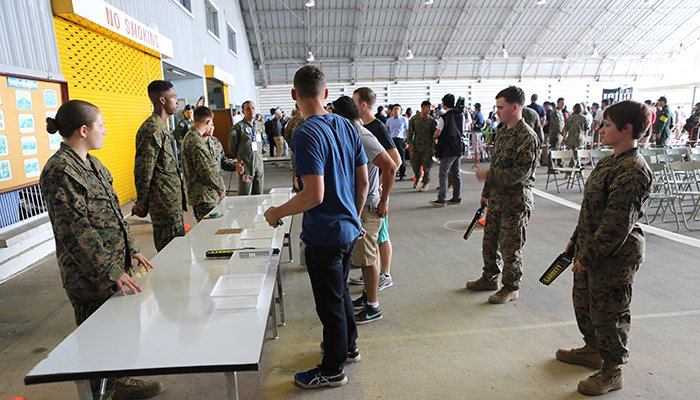 In a region known for suffering natural disasters, NEO training is an important part of Cobra Gold 2015, said Chief Warrant Officer 3 Donald Johnson, a chemical, biological, radiological and nuclear officer with 1st Battalion, 1st Marine Regiment.
"Noncombatant evacuation operations are basically operations that the military does in which U.S. citizens are displaced or the area has become unsafe," Johnson said. "There are a lot of natural disasters in this area, so it's good for us to train together to prepare us for any future operation that may arise."
Conducting NEO training as part of exercise Cobra Gold 2015 enables participants to develop solutions that can overcome real world challenges.
In the event of a natural disaster, there could be many obstacles that would make conducting a NEO more difficult, said Capt. Justin Sharpe, the Headquarters and Support Company commander for 1/1.
"When a region is hit by a natural disaster, it's quite possible that a huge part of its infrastructure could go down, such as communication networks and road ways," Sharpe said.
"Communicating to the citizens to let them know there is an evacuation center can be incredibly difficult in these scenarios, but conducting training like this more often would greatly improve our capabilities in any situation."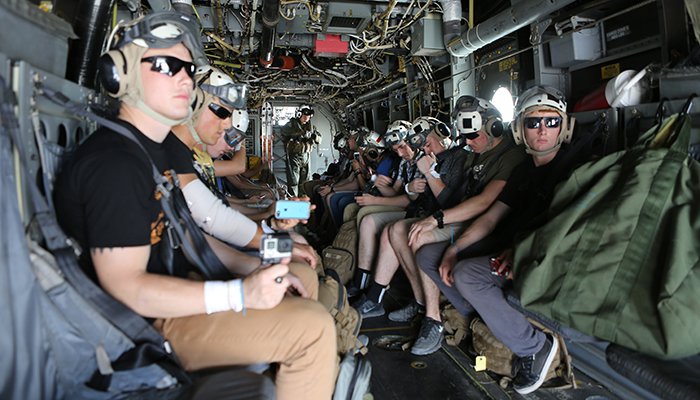 The training also demonstrates the military members' ability to respond to the call of their respective citizens in varying environments.
"In my opinion this is one of the greatest things we can do as a military force," said Johnson. "We all sign up to be part of the greater good and help our fellow citizens, and this is a prime example of us coming in and helping our citizens out of a bad situation."
Exercise Cobra Gold is an annual training exercise designed to improve international relationships, establish similar standard operating procedures and enhance security within the region. Cobra Gold also helps improve multination interoperability through teamwork and joint force operations.
Article adapted from original by Joshua Murray, I Marine Expeditionary Force.