Underwater Defence & Security
March 6, 2017

-

March 8, 2017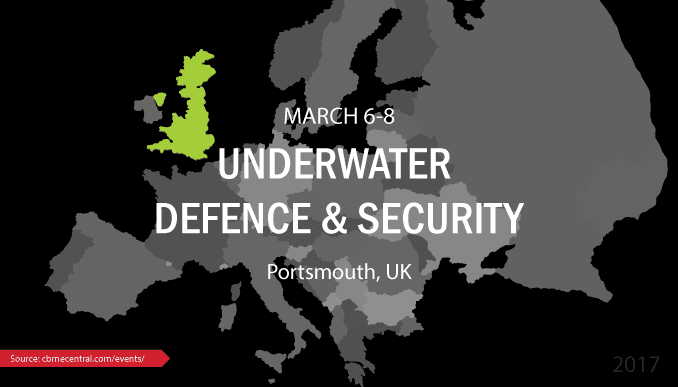 The Underwater Defence & Security conference is will be held March 6-8, 2017 in Portsmouth, UK.
Underwater Defence & Security aims to provide a platform for the international underwater community to analyze developments in emerging and traditional markets, future requirements and capabilities.
Key focus areas include:
Anti-Submarine Warfare
Mine Counter Measures
Maritime Patrol & Air Assets
Unmanned Systems and ROVs
Weapons, Decoys and Counter Measures
C4ISR
Hydro-graphic Survey
Highlighted agenda topics include:
Increasing security in the Indian Ocean through the new P-8I ASW platform
Hardening autonomous combat vehicles against adversaries
Integration lessons for airborne ASW units from multinational training exercises
Ensuring optimum interpretation of sonobuoy data
The ability of autonomy to act as the force multiplier in submarine surveillance
Future of ASW Maritime Aviation; role of UAV/MPA in future ASW
Making US MCM more maneuverable using compact and multi-functional systems
Future requirements and evolution of the Naval Mine Warfare Centre of Excellence
Please visit the Underwater Defence & Security website for registration and more information.