Remote Healthcare Middle East 2017
March 7, 2017

-

March 8, 2017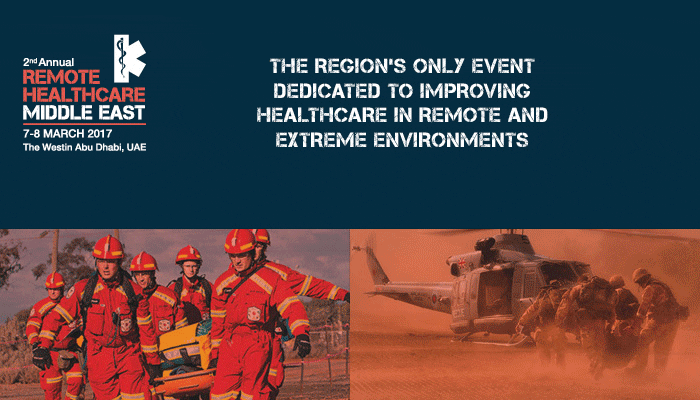 The 2nd Annual Remote Healthcare Middle East conference and exhibition will be held March 7-8, 2017 in Abu Dhabi, UAE.
This conference was established to provide a regional platform for local and international visionaries and innovators to discuss, network and share knowledge about developments and next generation solutions for remote healthcare.
Highlighted sessions include:
Understanding trends and developments in remote healthcare
Infectious disease management in low-resource environments
Quality control for new medical technology devices and procedures
Lessons learned from military remote healthcare
Strategic partnerships to stimulate capacity building
Coordination between hospitals, acute care providers and remote healthcare services
Point-of-care diagnostics for managing and controlling infectious disease in remote locations
GIS mapping and tracking tools to improve healthcare access and reduce response times
Please visit the Remote Healthcare Middle East 2017 website for more information and to register.
CBRNE Central is an official media partner of Remote Healthcare Middle East 2017.