SMi Border Security 2015
February 18, 2015

-

February 19, 2015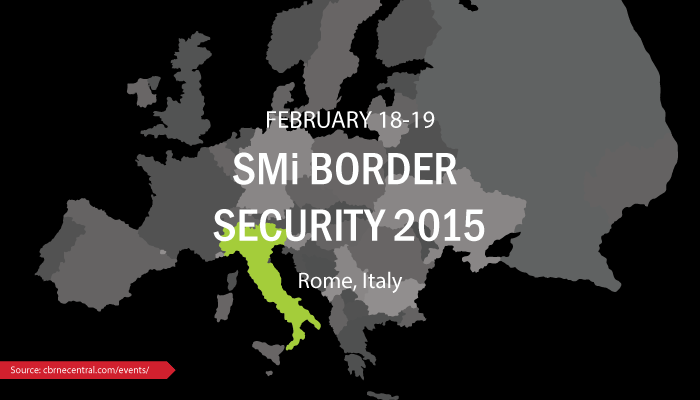 SMi's 8th Annual Border Security conference will be held February 18-19, 2015 in Rome, Italy.
This year's conference will be held in the Italian capital and base of NATO's defense college. The conference will particularly focus on European Border Security and current operations in these regions.
Emphasis will be placed on the modern technology capabilities and development to improve efficiency and security, as well as case studies from recent events.
Highlighted topics include:
Case Studies on Successful System Implementations Across Europe
UK, German and Italian Border Operations
Solutions for Critical Border Security
Trafficking and Irregular Migration Issues
Technology Designed To Improve Border Efficiency and Security
Global Perspectives on Developing Border Problems
Please visit SMi's Border Security website for more information and to register.