AFSEC 15
February 17, 2015

-

February 19, 2015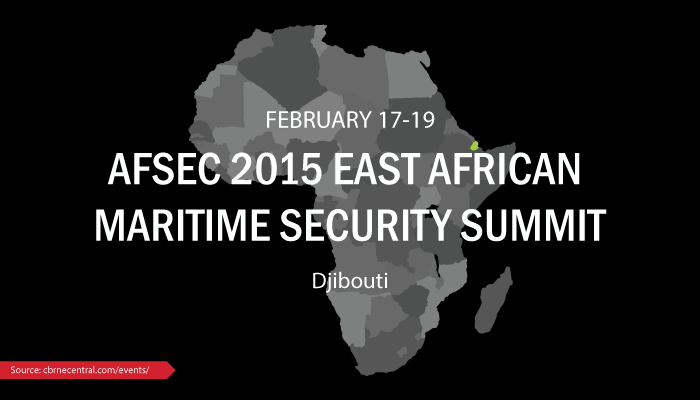 AFSEC 15 African Security: The East African Maritime Security Summit will be held February 17-19, 2015 in Djibouti.
AFSEC 15 seeks to reassess the maritime security situation in the Gulf of Aden and the Bab al-Mandeb Strait. Using the 2009 Djibouti Code of Conduct concerning the Repression of Piracy and Armed Robbery against Ships in the Western Indian Ocean and the Gulf of Aden as a conceptual framework, the conference hopes to examine lessons learned over the past 5 years and develop strategies for future cooperation in broader areas of maritime security, beyond that of piracy.
Djibouti, home to military facilities including Japan, France, and America, as well as international organization including IGAD and EUCAP NESTOR, is the ideal venue for this conference. The country acts as an international maritime and military laboratory where new forms of cooperation are being developed. The Djibouti Regional Maritime Training Centre is due to be opened here in February 2015, and will host the conference Focus Day on regional cooperation and training.
Please visit the AFSEC 15 African Security website for more information and to register.