Critical Infrastructure Protection Europe 2016
March 2, 2016

-

March 3, 2016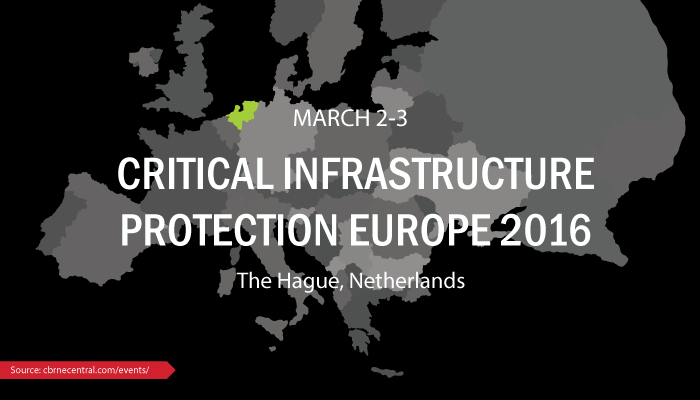 The Critical Infrastructure Protection and Resilience Europe 2016 event will be held March 2-3, 2016 in The Hague, Netherlands.
The event delivers key topics of discussion on the protection of Europe's critical infrastructure and will bring together the organizations from government, agencies and industry players responsible for such collaboration.
The unique two-track conference program will focus on Critical Infrastructure Protection (CIP) and Critical Information Infrastructure Protection (CIIP) with topics including:
Securing Waterside and Maritime Infrastructure
Perimeter Security – Do long perimeters mean weak security?
Planning for Disaster – Risk Management and Resilience
Surveillance Systems – How Do We Manage Multiple Systems?
Human Assets – Selection, Training, Motivation
Critical Communications
Emerging and Future Threats, Identification and Management
Modelling, Simulation and Metrics
Standardization for Improving CIP Solutions
Energy Infrastructure Security
Transport Infrastructure Security
International and National Agency Co-operation
Emergency Preparedness and Response Coordination
Models, practices and escalation procedures for cyber crisis management
Please visit the Critical Infrastructure Protection and Resilience Asia 2016 website for more information and to register.