Remote Healthcare Asia 2017
January 17, 2017

-

January 18, 2017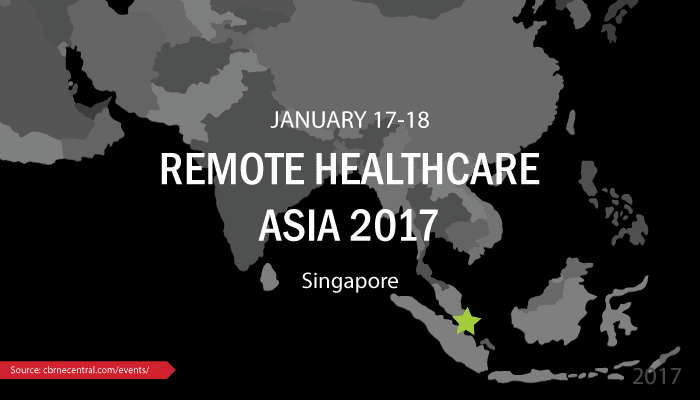 The Remote Healthcare Asia conference will be held January 17-18, 2017 in Singapore.
The event brings together end-users, influencers, experts, and leading suppliers from the remote healthcare sector to undertake wide-ranging discussions on the most topical issues and pressing challenges in delivering medical and emergency care in remote and austere environments.
Focusing on prompting the sharing of information between medical professionals, the conference and exhibition will explore trauma and innovation techniques developed by international military, disaster medicine and the challenges encountered in private companies operating in remote or austere environments.
Highlighted focus areas include:
How advances in remote healthcare influences the operational practices of the military
Coordinating remote patient monitoring efforts with data analytics professionals
Operational insights on medical evacuation capability gaps
Implementing remote programs with vs. without government endorsement
Health administrative structures to conduct a financially viable remote program
Please visit the Remote Healthcare Asia website for registration and more information.