Rapid Detection for Food Safety
June 22, 2015

-

June 23, 2015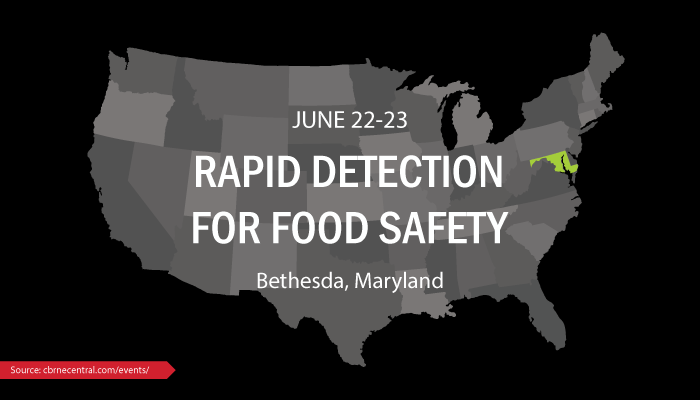 The Rapid Detection for Food Safety conference will take place June 22-23, 2015 in Bethesda, Maryland.
The conference will feature presentations on emerging optical, nanotechnological, spectroscopic and electrochemical technologies for pathogen detection, including label-free and high-throughput methods. Novel ligands for pathogen capture will also be examined.
Benefits and challenges of these new methods and their comparison with existing techniques will be discussed.
The event is co-located with the Biodefense World Summit.
Please visit the Knowledge Foundation's Rapid Detection for Food Safety website for more information and registration.