Preventing & Treating Biological Exposures
June 13, 2016

-

June 15, 2016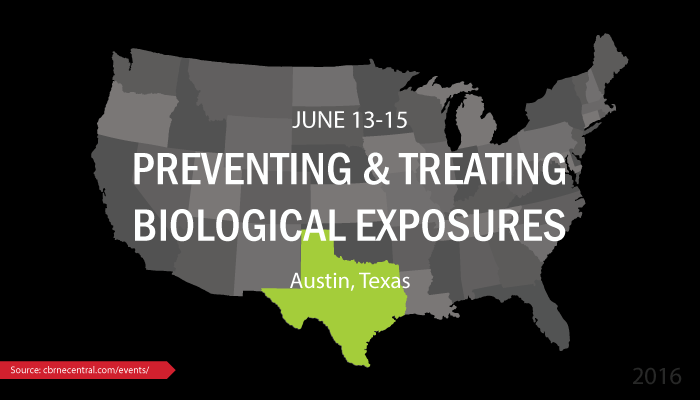 Preventing & Treating Biological Exposures – An Occupational Health Colloquium will be held June 13-15, 2016 in Austin, Texas.
This annual gathering brings together all those who help safeguard the health of biological laboratory workers in a highly interactive format that encourages sharing among the various disciplines involved.
Highlighted topics include:
CRISPR – Risks and Exposure Recommendations
Infectious Agents – A Case Study Based Interactive Session
New Guidelines for Viral Vector Research
The New Anthrax Vaccine
Case Studies in Retroviral Vector Exposures
Special Risk Situations in Research Animal Housing and Handling
Zika and other Diseases Transmitted by Mosquitos
The event is held in partnership with the Elizabeth R. Griffin Research Foundation. Please visit the Eagleson Institute's Preventing & Treating Biological Exposures event website for more information and to register.