PERRC 2016 – Disaster Preparedness
March 22, 2016

-

March 24, 2016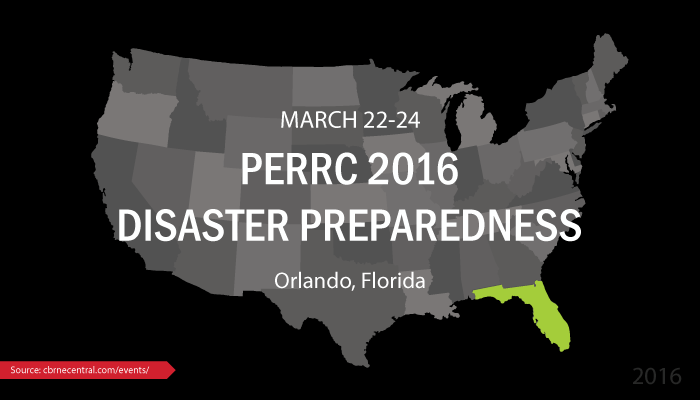 The Preparedness, Emergency Response, and Recovery Consortium and Exposition, PERRC 2016, will be held March 22-24, 2016 in Orlando, Florida.
It is the mission of this consortium to bring together healthcare, medical, public health and volunteer emergency management personnel involved in disaster recovery and response efforts representing the governmental, public and private sectors to discuss shared practices in preparedness, mitigation, response and recovery.
Focus is placed on coordination and collaboration between the various organizations and stakeholders contributing to disaster preparedness, healthcare response, rescue and evacuation, sheltering in place, and recovery operations.
Highlighted sessions include:
Integrating Whole Community Inclusive Planning in the Emergency Management Process
Certified Healthcare Emergency Professional Credentialing Course and Exam
The New HICS: What it Means and How to Make It Work in your Program
Canine First Aid Demonstration and Hands On Workshop
Please visit the PERRC 2016 website for more information and to register to attend.