Power Grid Resilience 2016
March 21, 2016

-

March 23, 2016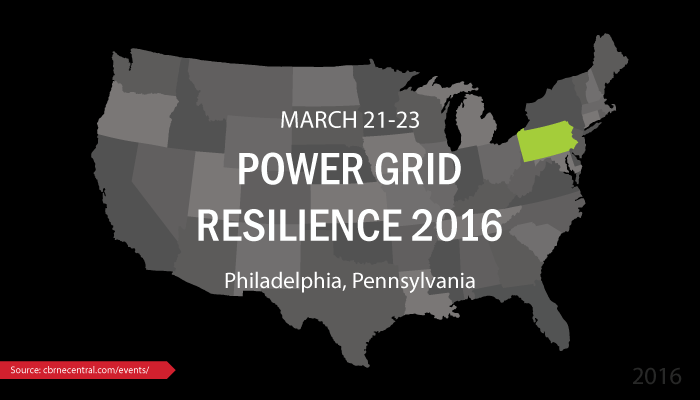 The 2016 Power Grid Resilience Conference and Exhibition will take place March 21-23, 2016 in Philadelphia, Pennsylvania.
This 4th annual summit focuses on "Scalable Solutions for Protection, Survivability and Response," with an emphasis on collaboration between asset strategy, risk mitigation, corporate security, compliance and incident management.
Highlighted topics include:
Reliability Concerns and Strategies for Risk Mitigation
Enhancing Cyber-Physical Security Integration
Building Cross-Sector Security Coordination
Understanding the HI/LF Threat
Updates on the National Transformer Strategy
Solutions for Reliability and Resilience of Power Infrastructure
Understanding the Gaps: Navigating the Regulatory Environment
Please visit IQPC's Power Grid Resilience 2016 website for more information and to register.