NASEMSO Fall Meeting 2016
September 19, 2016

-

September 23, 2016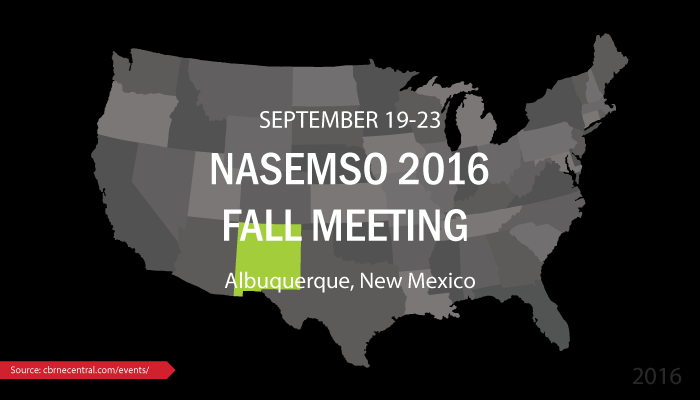 The National Association of State EMS Officials (NASEMSO) Fall Meeting 2016 will be held September 19-23, 2016 in Albuquerque, New Mexico.
The event gathers NASEMSO members, federal emergency management officials and interested organizations to discuss the latest emergency medical services and homeland security legislative and regulatory issues.
Please visit the NASEMSO Fall 2016 website for more information and to register.