Radiation Safety Officer Training
April 11, 2016

-

April 15, 2016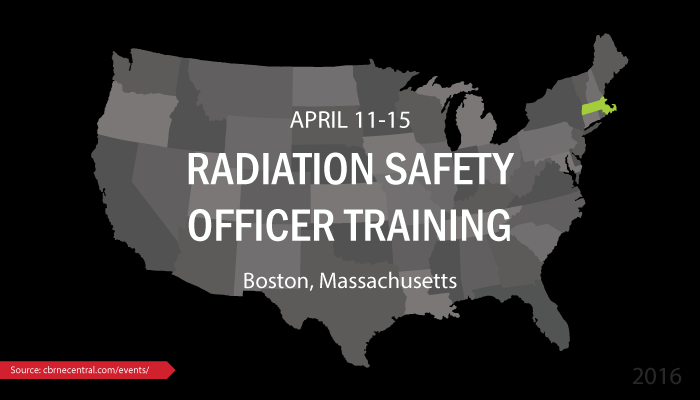 Harvard's T.H. Chan School of Public Health will conduct a Radiation Safety Officer Training for Laboratory Professionals from April 11-15, 2016 in Boston, Massachusetts.
Laboratories across industries use radioactive materials for diverse purposes, including research, sterilization, manufacturing, measurement, power generation and medicine. Each of these organizations must appoint a radiation safety officer to oversee the safe use, application, monitoring, and disposal of these materials and protect employee health.
This training program aims to administer the skills needed to become a radiation safety officer able to implement a radiation protection program in laboratory settings.  Areas of emphasis are expected to include:
Radiation quantities, units, and measures
Radiation exposure, biological effects of radiation, and human health risks
Regulatory requirements and radiation protection standards
Instrument utilization and procedures
Radioactive materials handling, transportation, inventory control, and waste management
Good management practices for radiation safety programs
Please visit the Radiation Safety Officer Training for Laboratory Professionals course website for more information and to register.