ITDRR 2016 – Information Technology in Disaster Risk Reduction
November 16, 2016

-

November 18, 2016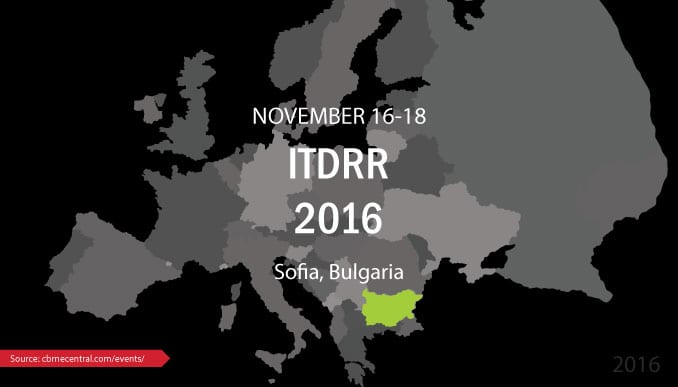 The First IFIP Conference on Information Technology in Disaster Risk Reduction (ITDRR 2016) will be held November 16-18, 2016 in Sofia, Bulgaria.
Sponsored by the Domain Committee on Information Technology in Disaster Risk Reduction (DCITDRR), the event provides an international forum for researchers and practitioners to present their latest R&D findings and innovations.
Highlighted topics include:
Patient transport decision making in multiple hospitals in a large-scale disaster
Key factors to improve the involvement of digital volunteers in disaster management
Towards European dimensions of city resilience
Urban disaster simulation incorporating human psychological models in evacuation behaviors
Stalking resilience: cities as vertebrae in society's resilience backbone
Understanding the importance of proper incentives for critical infrastructures management
Disaster reduction potential of IMPRESS platform tools
Assessment of flood vulnerability using fuzzy logic and geographical information systems
Virtual reality application in disaster reduction training
NATO Crisis Management and Disaster Response Centre of Excellence
Raising the public awareness on disaster risks
Flood risk from small dams in Bulgaria
Usability evaluation of information technology in disaster and emergency management
Formal methods for safe design of autonomous systems dedicated to risk management
A comprehensive decision support system for enhanced emergency decision management
The generation of a ground truth model, in real-time, as a support to crisis management
Climate deterrence: Disasters and security after COP 21
Forecasting natural disasters of tornados using MHGN
Due to disaster risk reductions multidisciplinary nature, people from various backgrounds, such as industry, diverse geographical and global settings, not-for-profit organization backgrounds, agriculture, marine life, welfare, risk management, safety engineering and social networking services will be included.
Please visit the ITDRR 2016 website for more information and to register.