IDCE 2015
February 10, 2015

-

February 12, 2015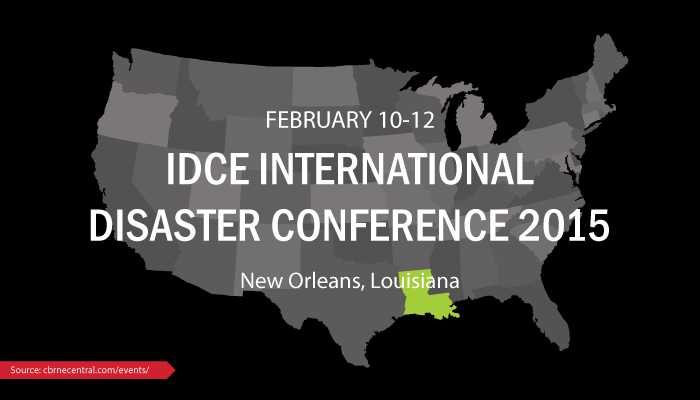 The IDCE International Disaster Conference and Expo 2015 will take place February 10-12, 2015 in New Orleans, LA.
IDCE is the premiere event supporting a broad spectrum of industry perspectives from Homeland Security, Emergency Management, Emergency Response, Disaster Recovery, Business Continuity, Resilience, Global Security and more.
Highlighted topics include:
Emergency Management
Response & Recovery
Business Continuity
Next Generation 911
Social Media
Interoperability
Cyber Security
Public Health
Medical Management
Animals in Disasters
The goal of the IDCE is to unite public and private sector professionals from around the world for discussions regarding policy, lessons learned, best practices, and forward thinking, resulting in the mitigation of loss of life and property when catastrophic events occur.
Please visit IDCE International Disaster Conference & Expo 2015 website for more information and to register.