IAEMMERC 2014 Middle East Resilience Conference
December 10, 2014

-

December 11, 2014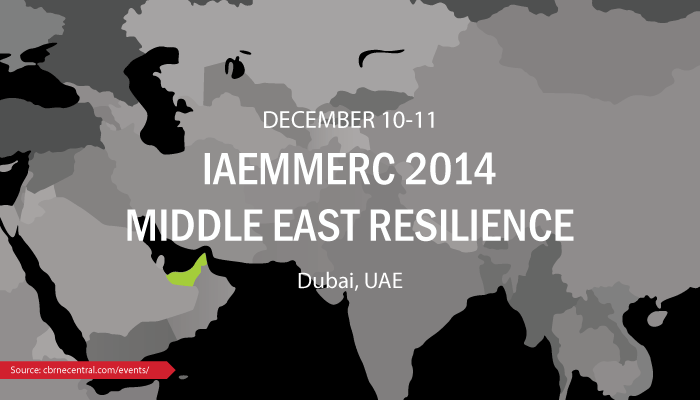 The International Association of Emergency Managers' IAEMMERC 2014 Middle East Resilience Conference will be held 10-11 December 2014 in Dubai, United Arab Emirates.
The goal of the event is to arm emergency management, security, police, fire and other safety officials and managers with both theoretical and practical experiences, including "Best Practices" and "Lessons Learned" case studies from events all around the world.
The IAEM has more than 5,000 members worldwide is the preeminent international non-profit organization of emergency management professionals.
Please visit the IAEMMERC 2014 website for more information and to register to attend.