Hazard Mitigation Practitioners Symposium
July 22, 2015

-

July 23, 2015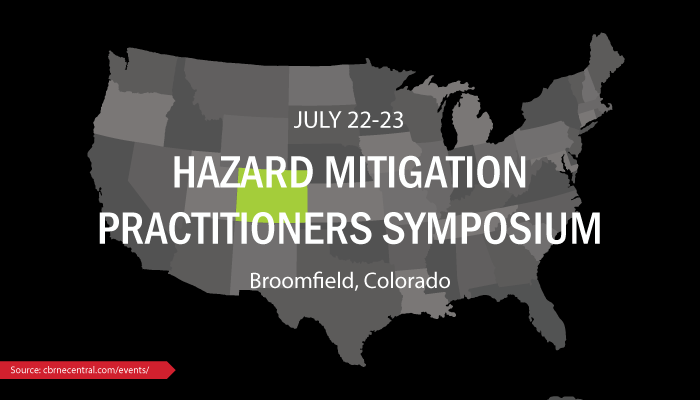 The International Hazard Mitigation Practitioners Symposium 2015 will be held July 22-23, 2015 in Broomfield, Colorado.
This year's theme is "Building a Safer World to Thrive in the New Normal". The event offers practitioners an opportunity to hear from some of the leading voices and communities in the world discussing a variety of hazards.
Highlighted topics include:
Resilient Cities
Understanding Catastrophe Insurance
Structural Vulnerability from Earthquake, Flood and Fire
Earthquake Risk Mitigation – A Bridge Between Policy and Engineering
Understanding and Responding to the New Normal
Crafting and Designing Programs by Practitioners
The Fire-Flood Connection – Linking Hazards and Mitigation
Severe Thunderstorm Impacts and Mitigation
Please visit the Hazard Mitigation Practitioners Symposium website for more information and to register.