2019 Global Explosive Ordnance Disposal (EOD) Symposium & Exhibition
August 6, 2019

-

August 8, 2019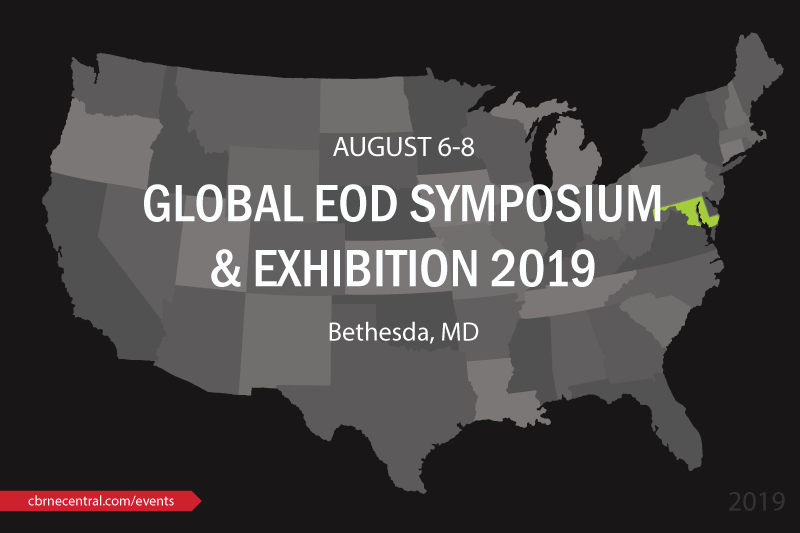 NDIA will host the 2019 Global Explosive Ordnance Disposal (EOD) Symposium & Exhibition 6-8 August 2019 in Bethesda, Maryland.
The 2019 Global EOD conference is a unique event and will address training and technology requirements for the joint service EOD force and includes a focus on interagency interoperability with other government agencies and around the world combating WMD.
The symposium will feature three sub-track professional tenets in Counter IED, Counter UXO and Combating WMD that showcase international and interagency interoperability.
The event will additionally encompass The Joint Improvised-Threat Defeat Organization's (JIDO) Annual Technology Outreach event with senior JIDO leadership and program managers, including breakout sessions on hot topics and 1:1 meeting.
Solution providers fielding critical equipment in the following areas should plan on attending this event:
Bomb Suits, Helmets, Cooling Systems, Field Equipment
Robotics, Detection Devices, Cameras & Optics, IED Disposal
Blast Tools, Blast Mitigation Systems, and Breaching Systems
Cargo Inspection Equipment
CBRNE, C-IED, Containment and Communications Systems
Disrupters, Electronic Countermeasures
Evidence Collections, Chain of Evidence
Fire Suppression
Physical Security, Public Safety
Tactical Tools & Equipment
Please visit NDIA's 2019 Global Explosive Ordnance Disposal (EOD) Symposium & Exhibition website for more information.