FRI 2016 Fire Rescue International
August 17, 2016

-

August 20, 2016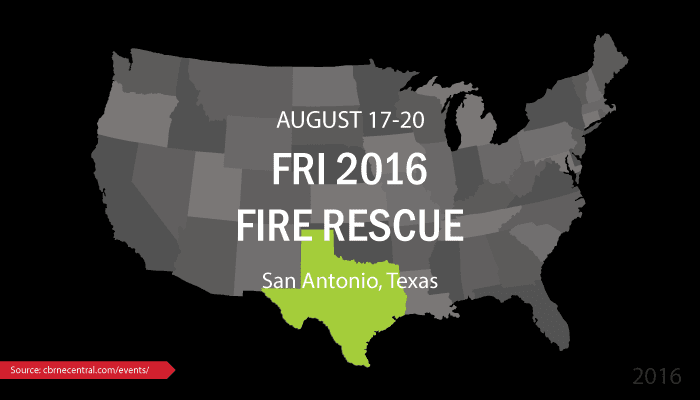 The FRI 2016 Fire Rescue International conference will be held August 17-20, 2016 in San Antonio, Texas.
This annual conference of the International Association of Fire Chiefs (IAFC), has provided senior-level leadership training to fire chiefs for 140 years. The general session will feature a panel discussion among fire chiefs on topics most important to fire and emergency service leaders.
FRI provides specific leadership programs for company officers, chief officers, new fire chiefs and veteran chiefs. Highlighted sessions include:
Suspicious Activity Reporting
Basic Terrorism Awareness for the Fire Services
Complex Attack: Considerations for the Fire Service
Current Terrorist Threats, Tactics, Techniques and Procedures
Homegrown Violent Extremist Targeting of First Responders
National Counterterrorism Center Panel Discussion
Special Events Management and the Fire and Emergency Services
Defending & Bidding for Your Fire-Based EMS
Flawed Situational Awareness: The Stealth Killer of First Responders
Hostile Event Guidelines
Terrorism's Impact on the Fire Service
Enhanced Decision-Making During Initial Operations at Surge Events
Collaboration During Disasters: A Qualitative Multiple-Case Study
Initial Incident Command for Special Operations Responses
Active Shooter/Threat Program Development and Considerations
Responder Recovery/Resiliency Following Active Killer Events
Please visit the FRI 2016 Fire Rescue International website for more information and registration.