Flood Expo 2016
October 12, 2016

-

October 13, 2016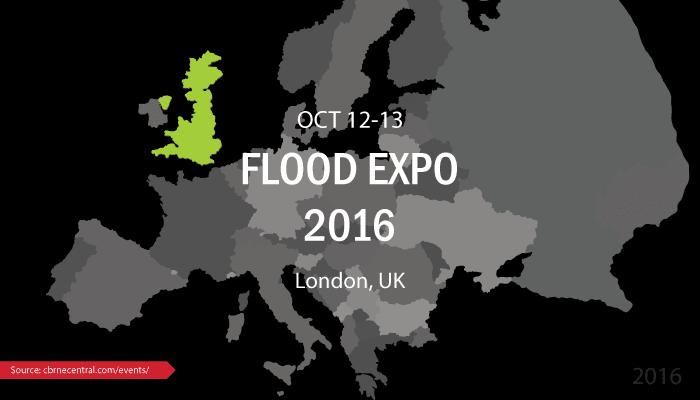 The Flood Expo 2016 will be help October 12-13, 2016 in London, England.
The Flood Expo presents solutions to widespread flooding problems from leading flood prevention companies, alongside a seminar and workshop schedule highlighting new, cost-effective ways to prevent and manage floods.
Highlighted topics include:
Urban flood modelling and risk visualization in 3d
Defense support during flooding: a case study from 2014
Flood awareness campaigns
Using natural flood management to mitigate flood risk
Army Corps of Engineers water management program with regional flooding highlights
Lessons in resilience from repeatedly flooded communities
Approximately 2500 attendees and 150+ exhibitors are expected for this event.
Please visit the Flood Expo website for more information and registration.