Emergency Management Higher Education Symposium
June 6, 2016

-

June 9, 2016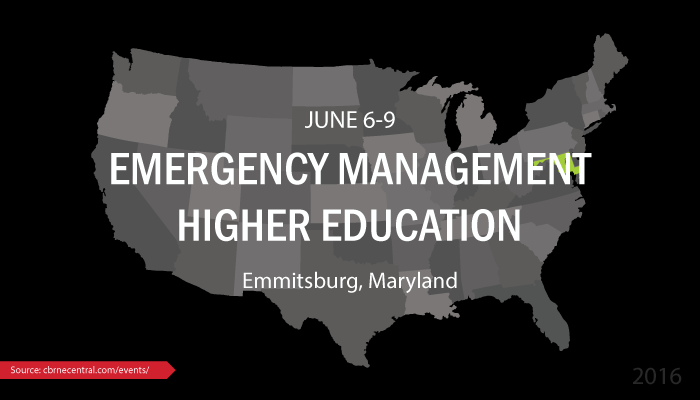 The 18th Annual Emergency Management Higher Education Symposium will be held June 6-9, 2016 in Emmitsburg, Maryland.
The symposium brings together representatives of colleges and universities which have an existing hazard, disaster, emergency management (EM) program in place, or are attempting to develop one.
The symposium provides an environment to network with other academics, gain exposure to successful programs and research, learn about new resources and approaches, and hear from practitioners and policy makers.
Symposium workshops include:
Introduction to ArcGIS,
Survey of HAZUS-MH,
How to Teach Emergency Management
Emergency Management Scholars Theory and Research Workshop
Campus Resilience, Readiness & CERT program implementation
Exercising Emergency Plans
Integrating Emergency Management Education into Your Institution
Adding Critical Infrastructure Content to your Emergency Management Course
Please visit the Emergency Management Higher Education Symposium website for more information and to register.