EMAT 2016 Emergency Management Association of Texas
February 7, 2016

-

February 10, 2016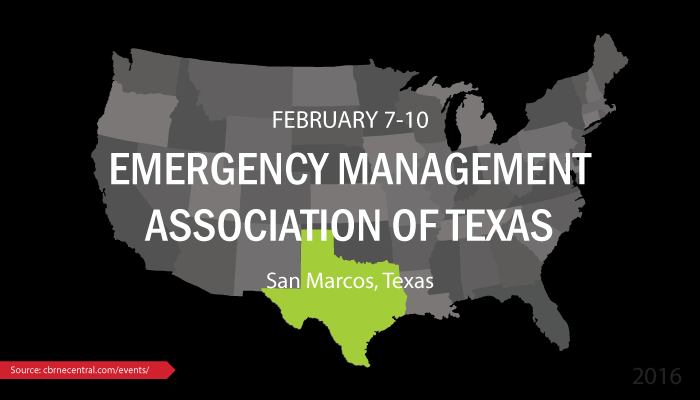 The 9th Annual Emergency Management Association of Texas (EMAT) Leadership Symposium will be held February 7-10, 2016 in San Marcos, Texas.
The symposium brings together emergency management professionals from around the region to share best practices and cultivate a generation of emergency management leaders who are able to effectively and collaboratively guide their communities through times of disaster.
EMAT 2016 will address leadership challenges of federal and state emergency management issues and work to foster information sharing and mutual support networks for all phases of emergency management.
Please visit the EMAT Leadership Symposium 2016 website for more information and to register.