ASM Biodefense 2016
February 8, 2016

-

February 10, 2016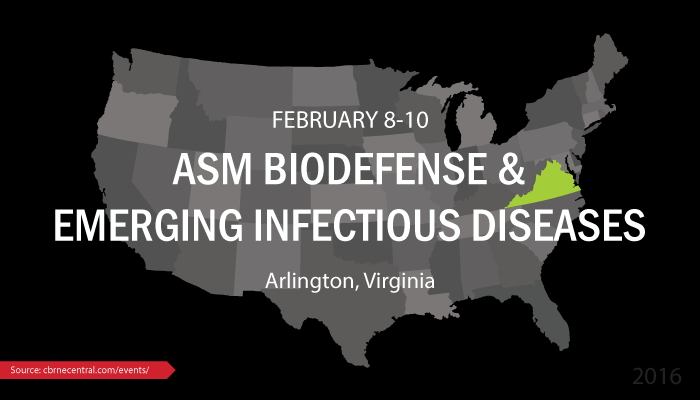 The ASM Biodefense 2016 meeting will take place February 8-10, 2016 in Arlington, Virginia.
The annual ASM Biodefense and Emerging Infectious Diseases Research Meeting draws approximately 1,000 participants from academia, government and industry focused on biodefense research, countermeasure development and policy issues.
Research posters will be presented each day, and plenary sessions will cover a diverse range of topics including:
US Government Biopreparedness Strategy
Breakthroughs in Therapeutics for Emerging Infectious Diseases
Microbial Forensics
Quorum Sensing in Bacterial Pathogens
Rift Valley Fever Virus
Biodefense and Agriculture
Offensive Biological Weapons Programs
Funding Opportunities for Biodefense and Emerging Diseases
Applied Biodefense
Animal Models for Biodefense Medical Countermeasures
Please visit the ASM Biodefense website for more information and to register.