Eagleson Institute Advanced Certification
September 21, 2015

-

September 25, 2015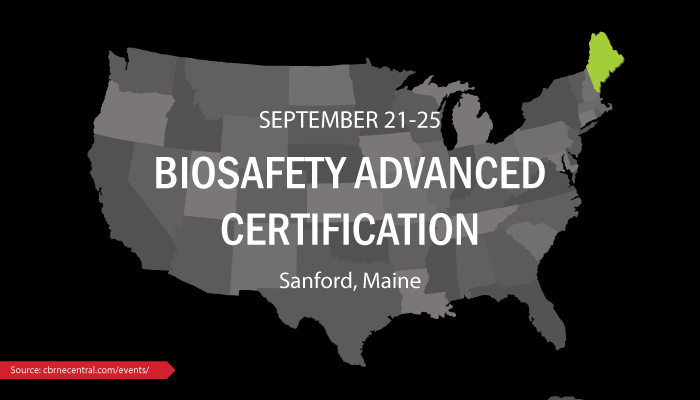 The Eagleson Institute Advanced Certification course will take place September 21-25, 2015 in Sanford, Maine.
This five-day advanced-level, personalized course teaches participants how to certify biosafety cabinets according to NSF/ANSI Standard 49. The subject matter is presented through a combination of lecture, discussion, problem-solving activities and certification labs. Following the course, participants are offered an opportunity to take the NSF written and practical exams on-site.
Highlighted topics include:
Refine existing knowledge in preparation to take the written and practical NSF exam.
Current state of the art techniques for testing BSCs in accordance with Annex F of NSF/ANSI Standard 49
Application of other industry standards and guidelines to the of testing BSCs
Current practices for the decontamination of BSCs
Basics for trouble shooting BSCs
HEPA filtration, airflow, and biosafety principals
Please visit the Eagleson Institute's Advanced Certification website for more information and to register.