2015 ISOE North American Symposium
January 12, 2015

-

January 14, 2015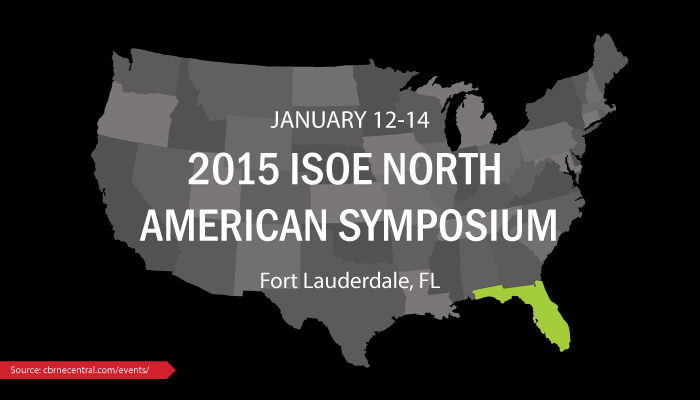 The Information System on Occupational Exposure 2015 ISOE North American Symposium will be held January 12-14, 2015 in Fort Lauderdale, Florida.
The purpose of the 2014 ISOE ALARA Symposium is for radiation protection professionals to exchange dose reduction practices and lessons learned globally to assure safe and efficient operation of the operating power reactors.
Who should attend? The 2015 ALARA Symposium is an excellent forum for Radiation Protection Managers, ALARA engineers, outage planners, and regulatory health physicists. In addition, plant managers, outage directors, chemists and maintenance supervisors have found the ALARA seminars to be very valuable to meeting company commitments to ALARA training. Vendors are also welcome to participate in the Vendor Exhibition Hall.
The 2015 ISOE ALARA Symposium has organized a special session of radiological work management practices that have achieved shorter refueling outages and occupational dose reduction.
The symposium will feature technical papers and exhibits on the latest approaches in work management, dose control, remote monitoring and dose measurement. Each participant will receive important BWR, CANDU, and PWR & VVER benchmarking data from previous years' occupational dose performance.
The 2015 ISOE symposium is sponsored by the North American Technical Center (NATC), Information System on Occupational Exposures (ISOE) and supported by the International Atomic Energy Agency (IAEA- Vienna) and the OECD/Nuclear Energy Agency (NEA-Paris). NATC is one of four ISOE Technical Centers that include Paris, Vienna, and Tokyo.
Please visit the 2015 ISOE North American Symposium website for more information and to register.