ACEP16 Scientific Assembly
October 16, 2016

-

October 19, 2016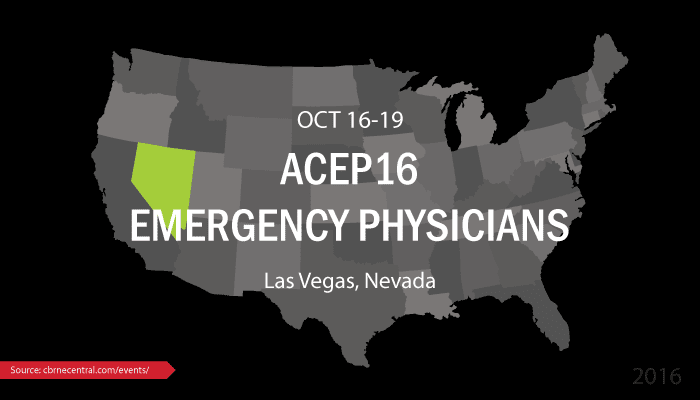 The American College of Emergency Physicians' ACEP16 Scientific Assembly will be held October 16-19, 2016 in Las Vegas, Nevada.
ACEP16 is a comprehensive consortium that gathers more than 7,500 emergency medicine professionals from around the globe for an immersive experience that goes beyond what typical medical conferences offer. It is the single most comprehensive consortium that brings together education, networking, policy development, and new technology to one convenient location.
ACEP16 is a designed event for anyone engaged in the practice of emergency medicine, including:
Emergency Physicians
Nurse Practitioners
Residents
Medical Students
Physician Assistant
Emergency Department Medical Directors
Hospital Administrators
EMTs/Paramedics
Please visit the ACEP16 website for more information and registration.