CDC Biosafety Symposium 2016
January 30, 2016

-

February 3, 2016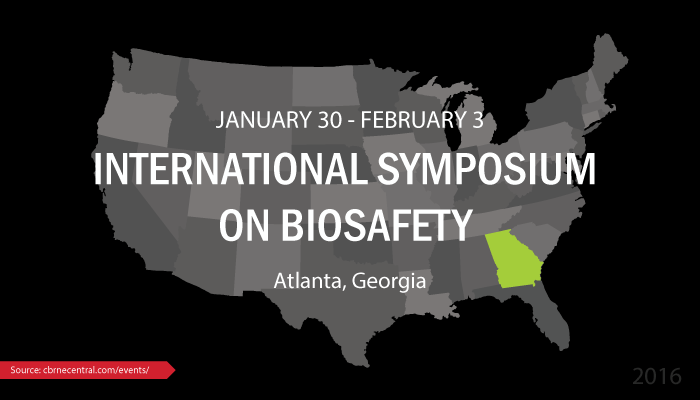 The 14th Annual CDC International Symposium on Biosafety will be held January 30 – February 3, 2016 in Atlanta, Georgia.
Highlighted topics include:
Principles and Practices of Working in an ABSL3 Facility
Decontamination Strategies from the Laboratory to Liberia
Tools to Enhance Laboratory Biosafety
Establishing Effective BSL3 Facility Performance Criteria
Post-Deployment Support: Lessons Learned from Ebola Response
Learning from Past Design and Construction Projects
Necessary Management Skills for Biosafety
The event is presented in partnership by the American Biological Safety Association (ABSA) and the Eagleson Institute.  This meeting is cosponsored by American Association for Laboratory Animal Science (AALAS) and the Association of Public Health Laboratories (APHL).
Please visit the International Symposium on Biosafety website for more information and to register.