FEPA 2016 Emergency Preparedness
February 1, 2016

-

February 5, 2016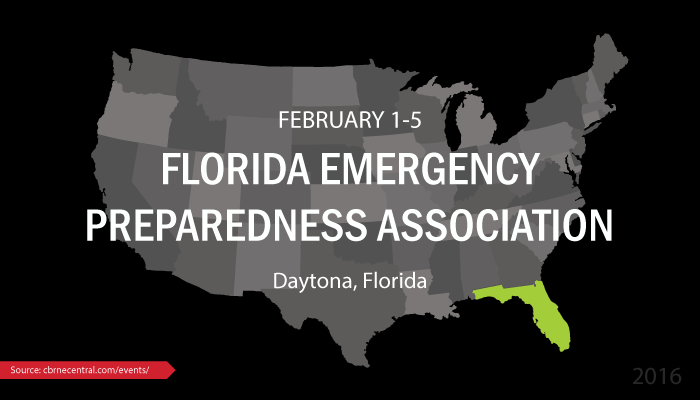 The 60th Florida Emergency Preparedness Association (FEPA) Annual Meeting will be held February 1-5, 2016 in Daytona Beach, Florida.
This conference gathers local, state, federal, tribal, non-profit and community organization emergency management practitioners concerned about the future of emergency management and how to better emergency response operations during times of disaster.
Focus topics include prevention, protection, response, recovery and mitigation of natural and intentionally-caused hazards.
Please visit FEPA's Annual Meeting event website for more information