CBRNe Convergence Asia 2016
June 1, 2016

-

June 2, 2016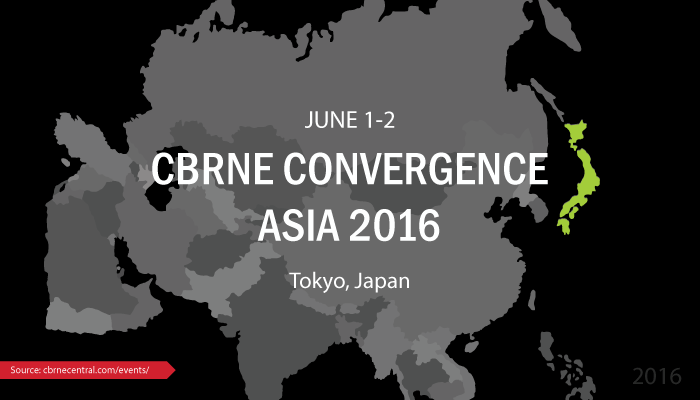 CBRNe Convergence Asia 2016 will be held June 1-2, 2016 in Tokyo, Japan.
The event features a 2-day congress of regional experts highlighting CBRNe defense best practices and technology solutions, with a live demo on the morning of the second day.
Organized by CBRNe World, the event has drawn regional support from the Tokyo Metropolitan Police and the Chemical School of the Ground Self Defence Force to ensure delegates are able to gain real-world insights into the workings of Japanese CBRN.
Please visit CBRNe World's CBRNe Convergence Asia 2016 website for more information and to register.