Biometrics for Government and Law Enforcement 2016
January 25, 2016

-

January 27, 2016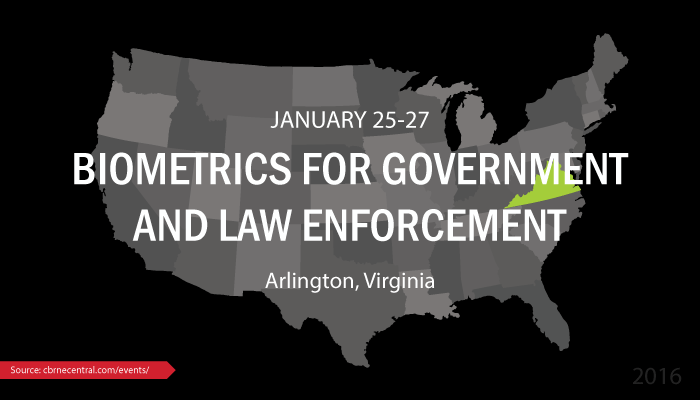 The Biometrics for Government and Law Enforcement 2016 will be held January 25-27, 2016 in Arlington, Virginia.
Advances in mobile and multi-modal analysis, including fields such as Rapid DNA, video analytics, facial imagery, and balistocardiographic identity, are advancing and refining the field of biometrics to better meet law enforcement and national security priorities.
The event brings together government and industry experts at the forefront of developing the next generation of analytics-based biometrics, including representation DoD, DIA, DARPA, DHS, FBI, DOJ, AFOSI, and NIST.
One of the focus areas of the conference is Rapid DNA Analysis technology, bringing full automation of profile development from a reference sample swab.
Please visit the Biometrics for Government and Law Enforcement 2016 website for more information and to register.