Bahrain International Defence Exhibition and Conference
October 16, 2017

-

October 18, 2017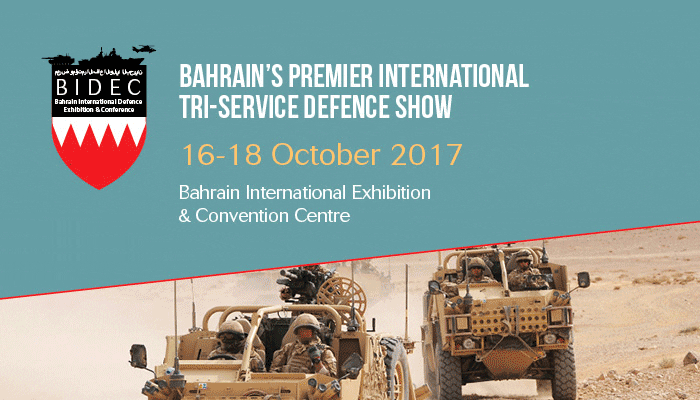 The BIDEC 2017 Bahrain International Defence Exhibition and Conference will be held 16-18 October 2017 in Bahrain.
The inaugural BIDEC is supported by the Bahrain Defence Force, and presents a unique opportunity for exhibitors to showcase the latest technology, equipment and hardware across land, sea and air.
BIDEC will host a strategic conference forum addressing the biggest challenges in Bahrain and the wider region. The approach will be both political, with support from the Ministries of Foreign Affairs, and military with the regions military experts and coalition commanders discussing real threats and real solutions.
Join 3000+ attendees and 100+ exhibitors for this premiere regional event. Please visit the BIDEC 2017 website for more information and registration.
CBRNE Central is an official media partner of BIDEC 2017.