APHA Annual Meeting 2015
October 31, 2015

-

November 4, 2015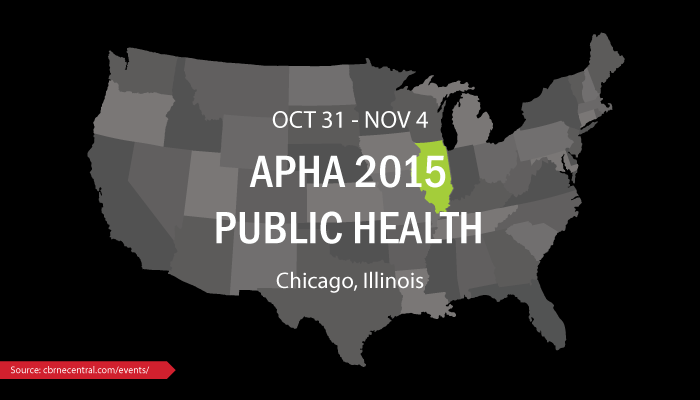 The American Public Health Association APHA Annual Meeting 2015 will take place October 31 – November 4, 2015 in Chicago, Illinois.
The meeting aims to strengthen the profession of public health, share the latest research and information, promote best practices and advocate for public health issues and policies grounded in research.
This meeting brings together more than 12,000 participants to network, educate and share experiences.
During the five days, attendees can participate in a variety of sessions, network with colleagues, attend receptions, business meetings and an Expo.
Please visit the APHA Annual Meeting 2015 website for more information.