APCO 2015
August 16, 2015

-

August 19, 2015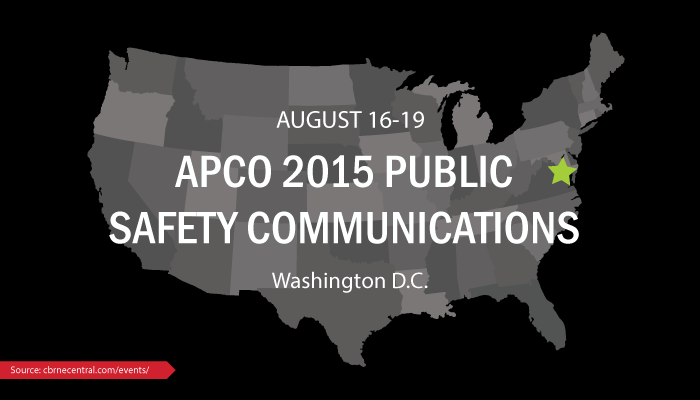 The Association of Public-Safety Communications Officials APCO 2015 International Conference & Expo will be held August 16-19, 2015 in Washington D.C.
The premier event draws 5,000+ attendees and representing public safety communications, PSAPs, law enforcement, fire service, emergency medical services, and government agencies, along with service providers and commercial vendors.
APCO 2015 features numerous educational sessions, committee meetings and special events, paired with two full days of exhibits from 250+ vendors.
Please visit the APCO 2015 website for more information and to register.