ADAS 2016 – Asian Defence
September 28, 2016

-

September 30, 2016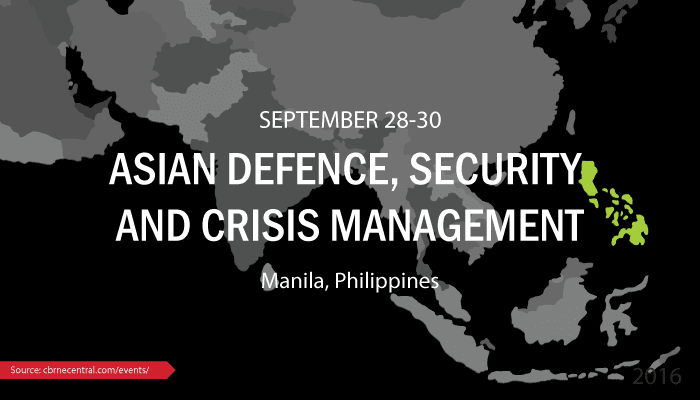 The Asian Defence, Security and Crisis Management Exhibition and Conference (ADAS 2016) will be held September 28-30, 2016 in Manila, Philippines.
Following the resounding success of the inaugural launch of the ADAS Series in 2014, the event has established itself as the key defence, security and crisis management event serving the Philippines and the Asia Pacific region.
ADAS 2016 is endorsed and supported by the Philippine Department of National Defense, the Coast Guard, the Office for Transportation Security and other relevant Government Agencies. The event is expected to attract over 200 exhibitors from 30 countries and 8,000 international visitors from 50 countries.
Please visit the ADAS 2016 conference website for more information and registration.