Marines stationed in Yamaguchi, Japan recently practiced their skills conducting a hot refuel on F-35B Lightning II aircraft while wearing CBRN Mission Oriented Protective Posture (MOPP) gear.
A hot refuel is a fast-paced fueling method that allows aircraft to take in fuel while powered up. Exercises like these assure that Marines can keep working quickly no matter what environment they're forced to work in.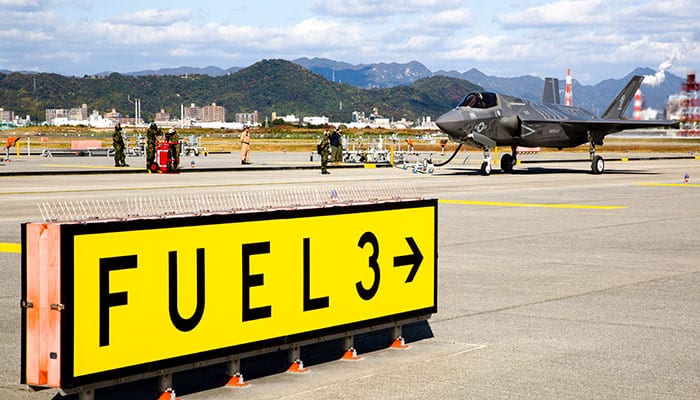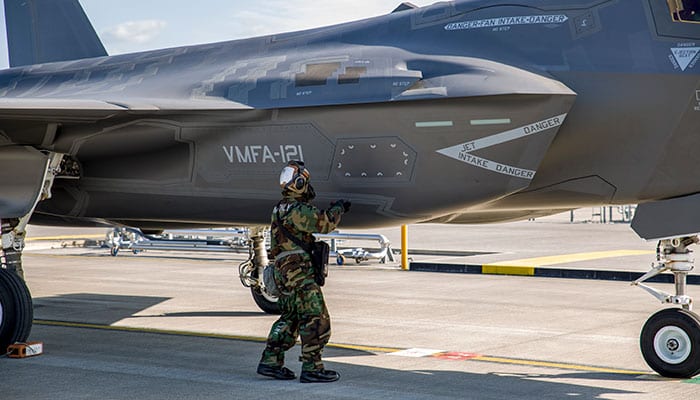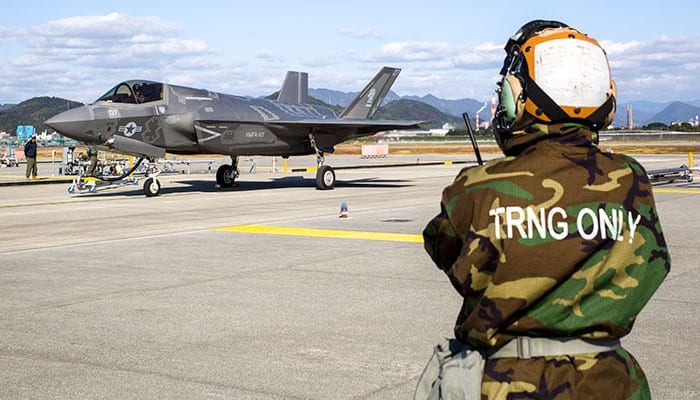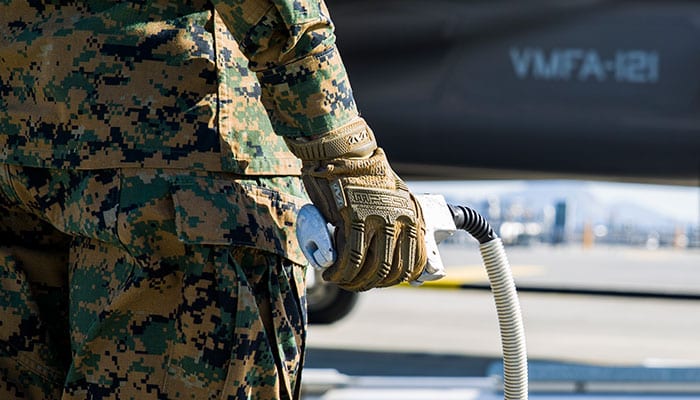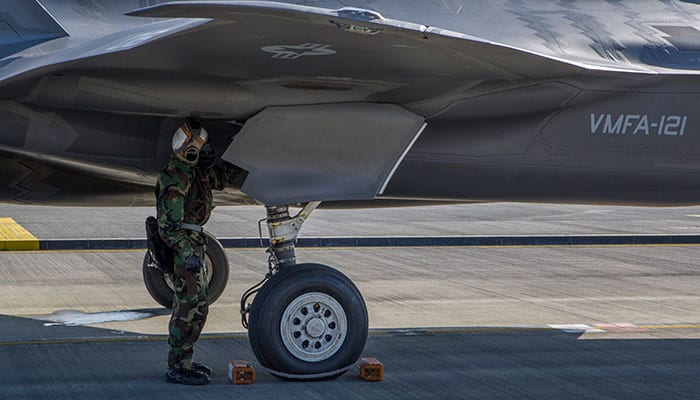 "It's important to practice in MOPP gear because the Marines don't get many opportunities to wear this on a daily basis, so in the instance where they do have to wear MOPP gear in a real-life scenario, it's not going to be a shock or surprise to them of how they are going to operate," said U.S. Marine Corps Staff Sgt. Martin Aldrete, a maintenance controller with VMFA-121.
U.S. Marine Corps Cpl. Ryan Thompson, an ordnance technician with VMFA-121, said despite the extra gear the exercise went as expected. One challenge they faced was the narrowed field of vision that came with working with a gas mask on.
"It was just a little bit harder to see," said Thompson. "But that's about it."
Overall, the exercise was completed successfully and the Marines gained experience and knowledge from working a familiar job in an unfamiliar fashion. It's essential for operational readiness to train for hazardous scenarios where lethal agents such as chemical, biological or radiological weapons can hamper mission success.
Adapted from original by Carlos Jimenez, edited for context and format by CBRNE Central.