Wildland Urban Interface 2016
March 8, 2016

-

March 10, 2016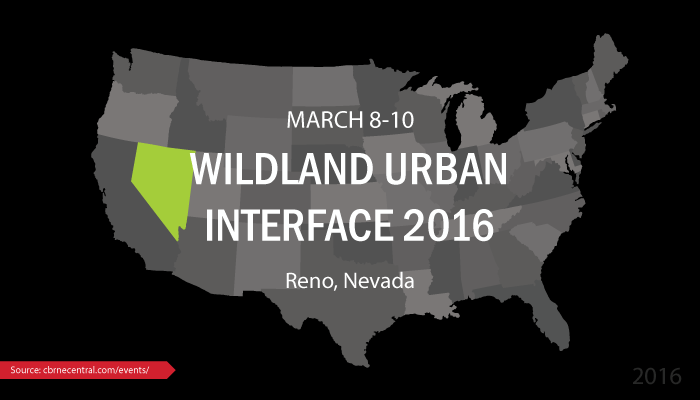 The International Association of Fire Chiefs (IAFC) Wildland Urban Interface conference, WUI 2016, will be held March 8-10, 2016 in Reno, Nevada.
The event offers hands-on training and interactive sessions designed to address the challenges of emergency response, communications, command and control and operational considerations of wildland fire response.
Highlighted sessions include:
All Risk Task Force/Strike Team Leader
Basic Air Operations
A Call to Action – Preparing Your Community for Wildfire Resilience
Assessing Wildland Fire Hazards in the Home Ignition Zone
Updates from NFPA Wildland Fire Operations Division
Application of Broadband Data Technology in Wildland Firefighting
Why Landscape Management and Resiliency Matter to the Fire Service
Implementing Codes that Support Mitigation
Comprehensive Stress in the Fire Service
How Albuquerque has Built a Station Ready Program
Converting Digital Information to Useful Intelligence Prior to Response
Sharing of Resources Across International Boundaries
Please visit the Wildland Urban Interface 2016 website for more information and to register.