Terrorism & Social Media 2017
June 27, 2017

-

June 28, 2017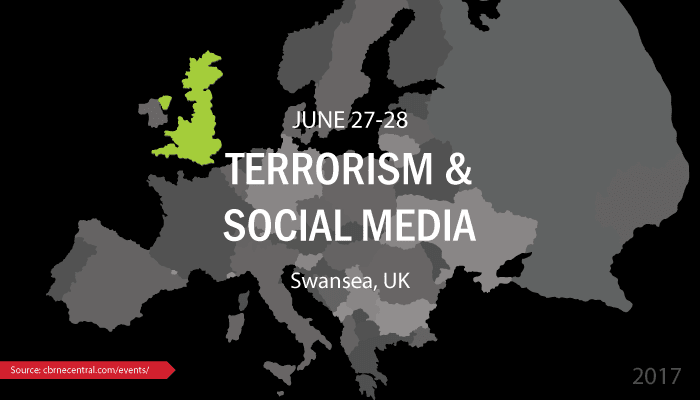 The Terrorism and Social Media conference is scheduled to take place June 27-28, 2017 in Swansea, United Kingdom.
The Terrorism and Social Media conference aims bring together a range of researchers, policy-makers and practitioners, from a number of different countries and disciplinary backgrounds
Expected are eight keynote presentations from leading experts, and attendees will also have the opportunity to choose from a total of 16 breakout sessions featuring 48 other speakers.
The first day of the conference will focus on how terrorists are using social media. The overarching objective will be to gain a deeper, empirically-grounded understanding of terrorist groups and lone actor terrorists.
Day two will focus on questions of response, including comparisons between different forms of response and different jurisdictions and cultures, and considering what criteria should be employed as evaluative standards.
Please visit the Terrorism and Social Media website for more information and registration.