Security & Policing 2016
March 8, 2016

-

March 10, 2016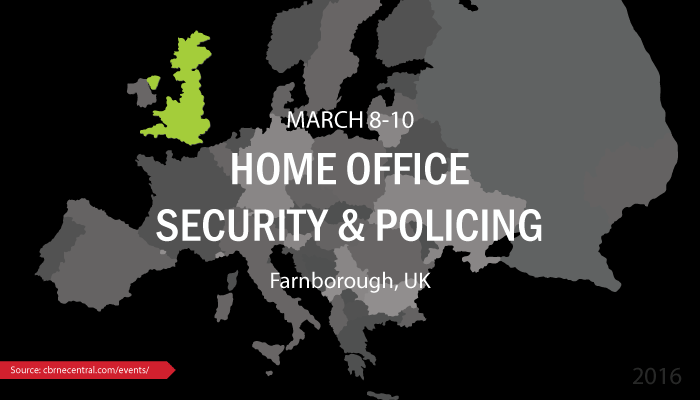 The Security & Policing 2016 Home Office Event will be held March 8-10, 2016 Farnborough, Hampshire, UK.
The event provides a platform for professionals from the UK and across the world to engage on issues important to security, civil protection and national resilience.
Attendees include:
Law Enforcement
Government Departments
Emergency Response Agencies
Border Force Agencies
Criminal Justice Agencies
Key Operators and Regulators of Critical National Infrastructure
Security Managers and Security Procurement Staff
Military Leaders
The event includes more than 250 exhibitors and a live demonstration arena to showcase the latest solutions for security and resilience.
Please visit the Security & Policing 2016 website for more information.