Security & Counter Terror Expo 2016
April 19, 2016

-

April 20, 2016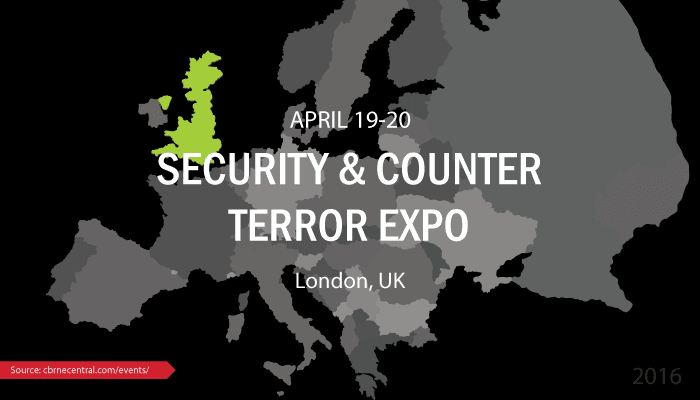 The 2016 Security & Counter Terror Expo will be held April 19-20, 2016 in London, United Kingdom. This year's theme is "Evolving International Public & Private Sector Resilience."
The event draws over 9000 attendees from across the globe together to see the latest technology, hear about the latest developments, share best practice and ensure that their threat mitigation strategies are effective.
The free-to-attend exhibition features over 300 leading suppliers, many of whom are showcasing some of the most technologically advanced solutions in preventing terrorism. Running alongside the exhibition are several free-to-attend conferences and seminar areas.
Please visit the Security & Counter Terror Expo website for more information and to register.