Saudi Safety & Security 2016
May 16, 2016

-

May 18, 2016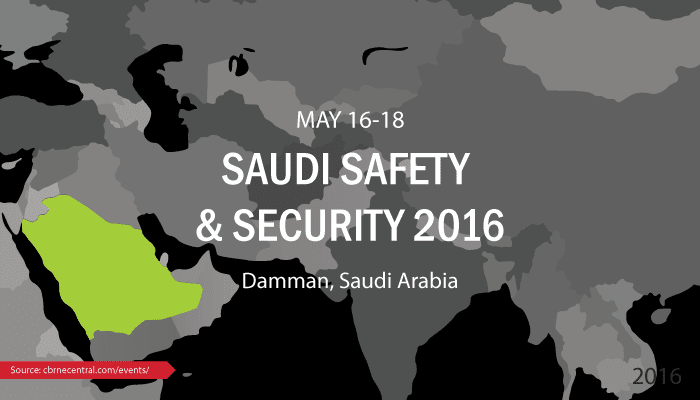 The Saudi Safety & Security 2016, SSS Arabia event will be held May 16-18, 2016 in Damman, Saudi Arabia.
This year's SSS Arabia will gather more than 2,000 industry experts to explore the latest initiatives, products and technologies showcased by over 70 exhibiting organizations; and hear from industry leaders discussing international standards and best practices on safety and security-related topics.
Highlighted topics include:
Operational Security for Saudi Arabian Industry
Physical Security: Using Process Access Control, Surveillance & Security Technologies
Emergency Preparedness and Response
Safety Leadership and Compliance
Security for Offshore Platforms and the Shipping Industry in the Arabian Gulf
Fire Safety: Up-to-date Policies and Technologies
Management of Cyber Security for Critical Infrastructure
Safety Risk Assessment
Management of National Security and its Implications to Industrial Security
Please visit the Saudi Safety & Security 2016 website for more information and to register.