Preparedness Summit 2016
April 19, 2016

-

April 22, 2016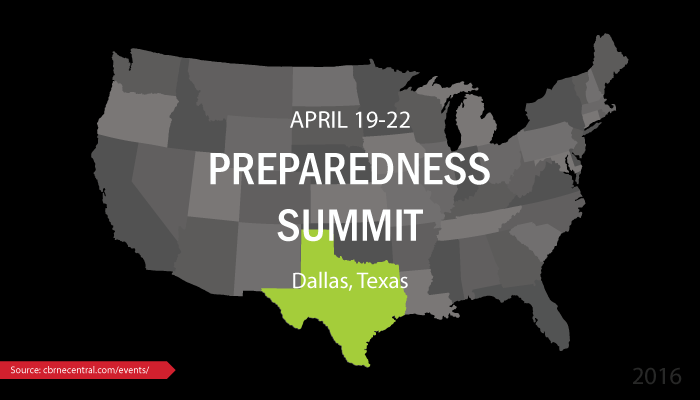 The 2016 Preparedness Summit will be held April 19-22, 2016 in Dallas, Texas.
The Preparedness Summit aims to provide participants exposure to current information, research findings, and practical tools to enhance the participants' capabilities to plan and prepare for, respond to, and recover from disasters and other public health emergencies.
The event highlights current priority areas in public health and healthcare preparedness at the local, state, tribal, and national levels; emerging practices and theories that can be applied to improve community preparedness and community resilience; and key resources and tools for responders and emergency managers.
Please visit the Preparedness Summit 2016 website for more information and to register.