Offshore Patrol & Surveillance 2016
April 19, 2016

-

April 21, 2016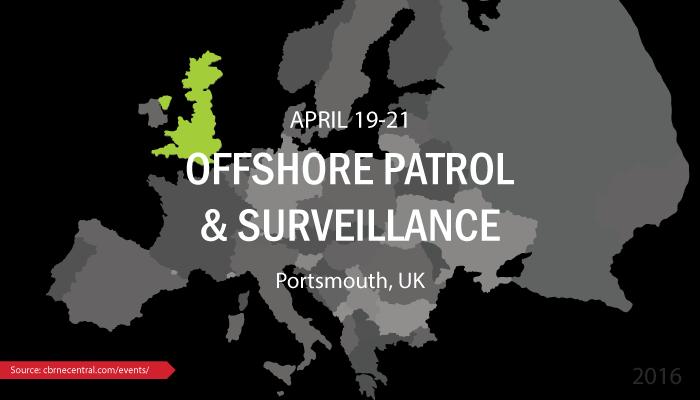 The 2016 Offshore Patrol & Surveillance conference will be held April 19-21, 2016 in Portsmouth, England UK.
Offshore Patrol Surveillance is a unique opportunity for the naval community to gain insights on emerging markets, future requirements and industry capabilities, with an emphasis on multi-role platforms.
Highlighted focus areas include:
National programs
New build efficiency innovations
Offshore vessel force multipliers
Operational updates
Satellite surveillance
Data management
Littoral control
Unmanned/autonomous assistance
Air Assets
Protecting critical infrastructure
Please visit the Offshore Patrol & Surveillance website for more information and to register.