Nuclear Decommissioning Conference 2015
May 5, 2015

-

May 6, 2015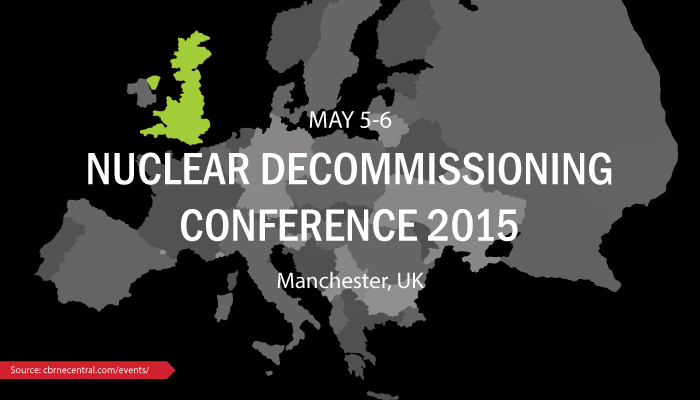 The 6th Annual Nuclear Decommissioning Conference Europe, NDC 2015, will be held May 5-6, 2015 in Manchester, United Kingdom.
NDC 2015 is the UK's largest nuclear decommissioning conference, welcoming more than 300 professionals to network and attend panel sessions and workshops.
Highlighted conference focus areas include:
More accurate cost estimations for nuclear decommissioning projects
Case studies from the leading utilities including Sellafield, Dounreay, LLWR, Ignalina NPP and EDF
Key capabilities to help deliver real value through effective collaboration
Impact of escalating nuclear security bills on back-end nuclear projects
How knowledge management, educational programs and skills initiatives can help nuclear decommissioning
Please visit the NDC 2015 website for more information and to register to attend.