NCT eXplosive Asia 2015
May 12, 2015

-

May 14, 2015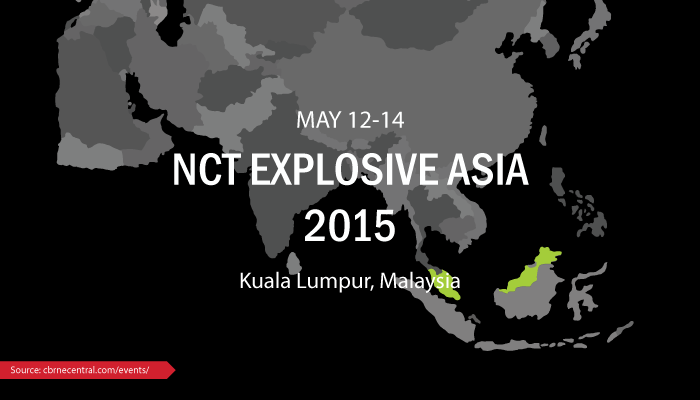 The Non-Conventional Threat NCT eXplosive Asia 2015 conference will be held May 12-14, 2015 in Kuala Lumpur, Malaysia.
This 4th edition of Asia's leading C-IED and EOD event will feature an exceptional conference, agenda, exhibition and a live demonstration.
The diversity of explosive related threats in Southeast Asia is incomparable to any other region in the world. While countries such as Cambodia, Vietnam and Myanmar suffer from UXOs and landmines, states like Thailand, India and Indonesia are threatened on a daily basis by insurgencies and IED attacks.
Highlighted sessions include:
Asia-Pacific Update on Asymmetric IED Threats From Vehicle Borne to Airborne IEDs? – A Threat Assessment Critical Infrastructure Protection and Urban Security IEDs Used in Conventional Threat Theatres: Roadside IEDs and Route Clearance Defeat the Network: Intelligence and Forensics The Role of Robotics for IED Threat Mitigation  
Please visit IB Consultancy's NCT eXplosive Asia 2015 conference website for more information and to register to attend.