ISDEF 2017
June 6, 2017

-

June 8, 2017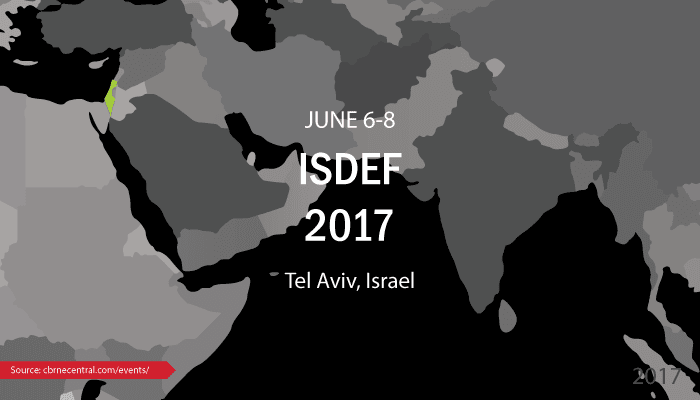 ISDEF 2017 – the 8th International Defense & HLS Expo will be held June 6-8, 2017 in Tel Aviv, Israel.
ISDEF 2017 aims bring relevant decision makers and practitioners together to enhance international strategic cooperation and dialogue. The exhibition highlights the achievements and strengths of Israel and provides a stage for Israel in the global defense and security market.
With an expected 250 exhibiting companies and 15,000 visitors from across the globe, ISDEF 2017 will maintain its position as the largest defense and security exhibition in Israel and the only international trade show for the defense and security industry. 48% of exhibitors at ISDEF are international companies and 86% of attendees have buying power.
Please visit the ISDEF 2017 website for more information and registration.