IDME 2014 Disaster Management Conference
November 27, 2014

-

November 29, 2014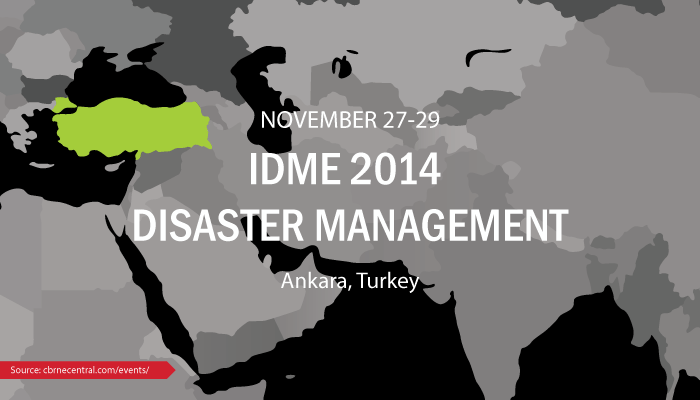 The 3rd International Disaster Management, Humanitarian Aid & Emergency Exhibition & Conference (IDME 2014) will be held 27-29 November 2014 in Ankara, Turkey.
The conference serves as the premiere disaster management event in the region. IDME is officially supported by Ministry of Health and Turkey's lead organization of disaster management – AFAD.
IDME draws procurement managers, ministries, CEOs and purchasing committees of Red Cross and Red Crescent, managers of NGOs, and professionals on disaster management.  The event is attended by visitors from over 40 countries.
Please visit Trio Istanbul's IDME 2014 conference website for more information and to register.