ICDEM 2016
March 17, 2016

-

March 18, 2016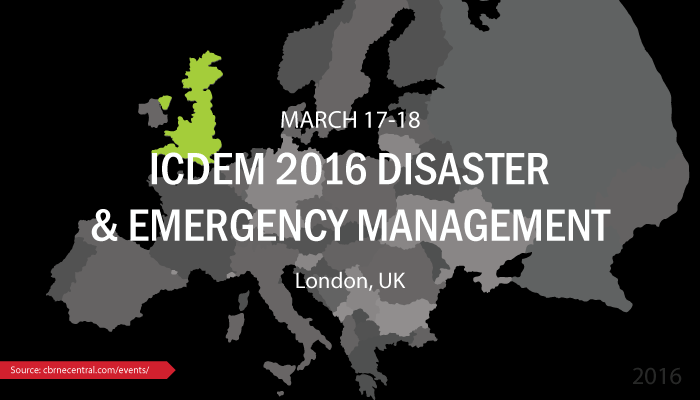 The 18th International Conference on Disaster and Emergency Management – ICDEM 2016 will be held March 17-18, 2016 in London, UK.
The event brings together leading researchers, practitioners and educators to present and discuss the most recent innovations, trends, and concerns, practical challenges encountered and the solutions adopted in the field of Disaster and Emergency Management.
Highlighted focus areas include:
Disaster and Emergency Management
Human and Social Issues
Relief and Recovery
Economy and Environment
Risk Management
Business Continuity
Social Media
Community Engagement
Volunteer Involvement
Crisis Management
Policy and Governance
Please visit the ICDEM 2016 event website for more information and to register.