Higher Education Emergency Management
March 16, 2016

-

March 18, 2016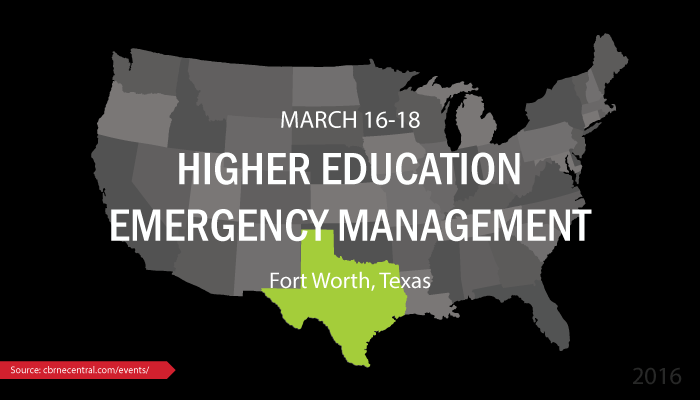 The 4th Annual Best Practices Conference will take place March 16-18, 2016 in Fort Worth, Texas.
The event gathers stakeholders such as Emergency Mangers, Campus Emergency Team Members, Emergency and Disaster Management Students, Homeland Security Officials, First Response Coordinators, Contingency Planners, Campus Police, and Risk Management Counseling and Mental Health professionals from across the country and Canada to share best practices in order to generate innovative solutions to campus emergency management.
The event is hosted by the University of North Texas Health Science Center.
Please visit the Higher Education Emergency Management event website for more information and to register.