Harvard Radiological Emergency Planning Course
July 25, 2016

-

July 29, 2016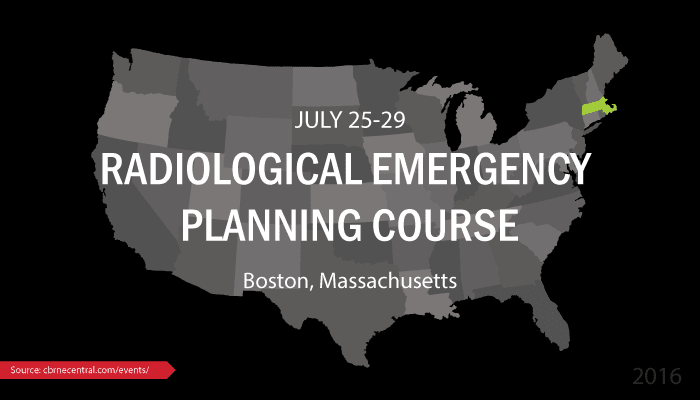 The Radiological Emergency Planning: Terrorism, Security, and Communication course will be held July 25-29, 2016 in Boston, Massachusetts. The course is a Harvard T.H. Chan School of Public Health, Executive and Continuing Professional Education program.
The course brings together leaders in radiation protection and emergency management to teach skills and strategies to effectively plan for radiological emergencies. Participants learn to prepare for, respond to, and mitigate the effects of radiological emergencies at the federal, state, local, or individual facility level.
This program is unique in bringing together stakeholders from across agencies, functions, and backgrounds for an intensive look at effective planning for emergencies involving radioactive materials.
This program moves beyond the basics of emergency planning to provide skills and strategies for communicating about radiological emergencies, medically managing casualties of incidents involving radioactive material, and supporting other organizations during these crises.
Highlighted topics include:
Emergency preparedness for terrorist activities
Lessons learned about how best to communicate with the media and public
Terrorist incidents involving radioactive materials
The new US federal framework for Homeland Security
Updates on emergency preparedness issues for nuclear utilities
Please visit the Radiological Emergency Planning: Terrorism, Security, and Communication website for more information and registration.