Ground Robotics Capabilities 2017
March 21, 2017

-

March 23, 2017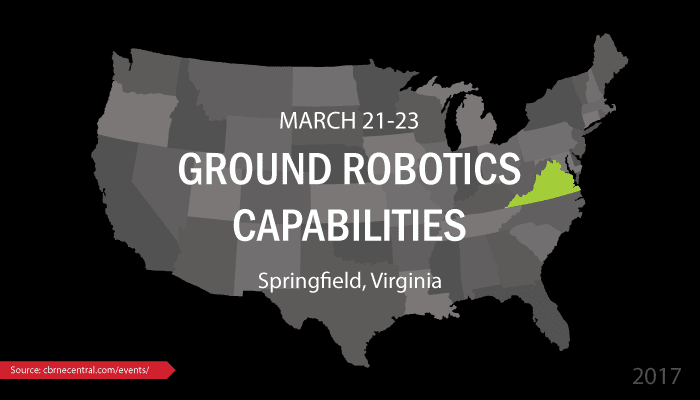 The National Defense Industrial Association (NDIA) will host a Ground Robotics Capabilities Conference & Exhibition on March 21-23, 2017 in Springfield, Virginia.
Industry and Government stakeholders will gather to discuss rapid innovation efforts in robotics and autonomous systems, IT and cyber technologies.
Confirmed Speakers Include:
Mr. Brian McVeigh, Project Manager, Force Projection, PEO CS&CSS
Mr. Brian Skibba, Chief, Airbase Acquisition Branch, Air Force Civil Engineer Center
MG Robert Dyess, Deputy Director and Chief of Staff, ARCIC – Fort Eustis, TRADOC – Fort Eustis
Mr. Paul Scharre, Senior Fellow and Director of the Future of Warfare Initiative, The Center for a New American Security
Please visit the NDIA Ground Robotics Capabilities conference website for more information.